From Texas rodeos to the Santa Monica Mountains, the journey to stardom for Ryan Bingham has seen its share of heartbreak, sorrow and wild success – sometimes all at once. 
Bingham, who is currently enjoying success playing the role of Walker, a cowboy torn between right and wrong on the globally popular series Yellowstone, openly admits the road to get there has been anything but paved in gold.
Growing up in a remote area of New Mexico on his family's cattle ranch, Bingham was raised with the help of his much-admired uncles and grandfather who taught him to ride and rope. 
Inspired by his uncles who rode bulls, Bingham tbegan competing in junior rodeos, mutton busting, goat tying and living the cowboy life. "Growing up, I always wanted to be a cowboy…ranching somewhere or on the rodeo trail". Although Bingham moved on from the family ranch, he has always abided by the golden rules he learned there. 
"Treat people the way you want to be treated. Do right. Never bring a knife to a gun fight." 
In his early teens, Bingham moved to Laredo Texas. At 16, Bingham's mother bought him his first guitar. Shortly after, his neighbor, who played Latin music, taught Bingham his first mariachi tune. It was then that Bingham discovered his lifelong passion for music. 
From there, Bingham began playing at rodeos and bars throughout Texas. In 2007, Bingham signed his first record deal with Lost Highway Records, a subsidiary of Universal, to which Bingham was incredibly grateful for the opportunity "I was young and just finding myself in the world," he reflects. "They were always really supportive of the direction I was going in…"
In 2009, Bingham won an Oscar and a Grammy for Best Original Song The Weary in the critically acclaimed movie Crazy Heart starring Jeff Bridges. While hitting a career high, Bingham was also suffering the devastating loss of his parents. 
"Growing up I just always wanted to be a cowboy".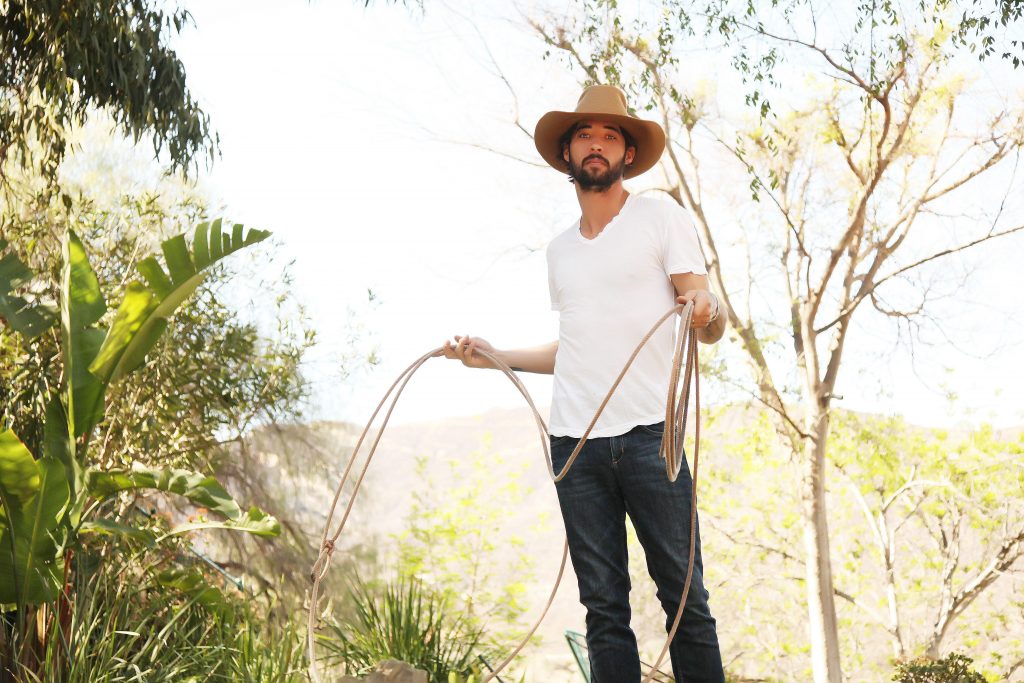 Following that deeply painful loss, as well as the break-up of his band, Bingham released Tomorrowland, describing the album as an emotional reaction to the turmoil he was surrounded by at the time.
There is a rawness about Bingham that comes out in the lyrics he writes and his soulful performaces. When asked where his inspiration comes Bingham said "It all starts with the music and the emotions seem to follow with the words… Inspiration can come from anywhere – people I have been around, experiences I've had, places I've been."
Aside from touring and spending time on set in Montana shooting Yellowstone (Bingham has appeared in close to 20 episodes since the show first aired in 2018), Southern California holds a special place in Bingham's heart. "It's close to the ocean, the mountains and the desert, the three things I can't live without". Bingham's local roots included living in Topanga until he sold his home in 2021.
Although season 4 wrapped, you can still catch Bingham on the offical Yellowstone podcast and with his latest release, American Love Song, in true Bingham fashion, he'll be singing ballads at a rodeo near you.