UPDATE: Yesterday, 5/10/22 I received a message from the head of the HOA in one of our neighboring cities serviced by the Lost Hills Station. He was unaware Jennifer Seetoo was appointed Captain (he was originally messaging me about the Sheriff's election). This was exchange:
Last week, the Captain's selection process by City Managers in the region serviced by the Malibu/Lost Hills Station was completed after interviewing approximately 7 candidates.
City Managers from Malibu, Calabasas, Westlake, Agoura and Hidden Hills decided on former Malibu Liaison, Lieutenant Jennifer Seetoo as their pick to command the station.
Upon the announcement, Council members from multiple cities contacted the Malibu Daily News stating they were blindsided by the decision made by their City Managers and unaware that Seetoo "was even being interviewed or they would have spoken up". City managers from at least 4 out of the 5 cities intimated to their council members and Acting Captain Joe Fender that he was their choice for Captain at the station.
Sources inside the department told Malibu Daily News it is rumored that Lt. Seetoo settled her lawsuit with the department alleging discrimination as early as one and a half weeks ago and just in time to be considered for the Captain's position.
The settlement, rumored to have a non-disclosure agreement led to approving Seetoo for the process by LASDHQ. City and department sources told Malibu Daily News that Malibu City Council member Mikke Pierson and Karen Farrer, orchestrated a coup, pressuring city managers from the 4 other cities to change their choice from Acting Captain Fender to Lt. Seetoo without discussing the change with council members  (who oversee the city manager). Most council members were unaware she was interviewing for the position and/or made aware at the last minute or after the fact.
Sheriff Alex Villanueva, who ordered Seetoo transferred out of Lost Hills in 2019, is rumored to be hands-off the Seetoo appointment (Villanueva has veto power over the process) given the timely settlement of her discrimination case as numerous high-profile lawsuits have been recently filed against him and the department in connection with the Use of Force incident on an inmate.
In 2018, Seetoo was appointed Acting Captain after former Captain Josh Thai suffered a stroke during the Malibu Creek State Park Shootings investigation. Seetoo was also at the helm during the Woolsey Fire, which was a natural disaster/tactical nightmare due to many factors, including the monumental failure by former Malibu City Manager Reva Feldman, who unapologetically cut off any relief or assistance to residents, closing city hall for over one month. Over 600 homes were lost in the Woolsey Fire in one day.
Shortly Sheriff Alex Villanueva took office in early 2019, Seetoo was replaced by Acting Captain Chuck Becerra.
In September 2019, the City Managers of the five cities serviced by the Lost Hills Station were given their first opportunity to pick a Captain under the new administration. Captain Matthew VanderHorck was selected during that process however, council members in the region told Malibu Daily News they witnessed the selection process literally "hijacked" by former Malibu City Manager Reva Feldman. According to witnesses, Feldman "bullied" her colleagues into voting for VanderHorck and sources state Feldman believed VanderHorck would act as her political puppet while Feldman worked on her long term goal to secure the Captain's position for Lt. Seetoo at a future date.
Seetoo and Feldman developed a close relationship during Feldman's reign at Malibu City Hall. Ultimately, Feldman departed after a five plus year cloud of controversy exiting Malibu City Hall for good in May 2021.
WIND AND WORRIES
During the first Santa Ana wind season in 2019 and after the most devastating natural disaster to hit the region, Lt. Seetoo, under the command of  Captain VanderHorck, was in charge of emergency communications.
At least two wildfires were raging in the area, filling the canyons with smoke and flames could be seen in the distance. Lt. Seetoo was contacted multiple times to get updates as residents were in a panic yet failed to make even one official emergency update from the station on social media throughout the four days the fires burned leaving residents with no information to prepare for potential evacuations.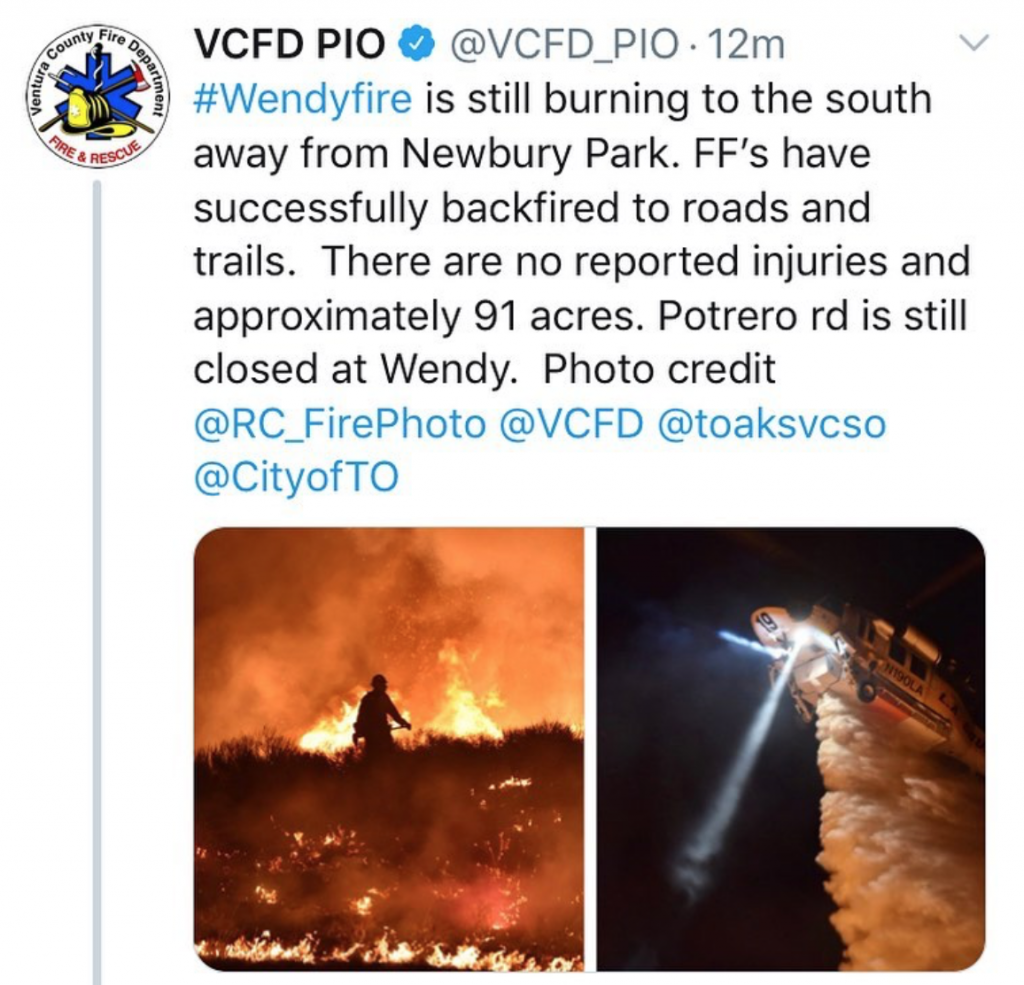 Days later, Lt Seetoo was transferred to West Hollywood and the station was ordered by Villanueva to undergo intense social media training with one source at the department telling Malibu Daily News Lost Hills was referred to as an "embarrassment and the worst station for emergency communication and social media presence at LASD". Shortly after, Seetoo sued the department for discrimination, retaliation and harassment.
A SUCCESSION OF SCANDALS
In January 2020, four months into his command, Captain Matthew VanderHorck, the City Manager's first pick in the Captain's Selection process, was faced with his first (known) scandal, the Kobe Bryant crash site photos. Deputies disseminated gruesome photos of victims including Bryant and as a result of public outrage, led to a change in department procedure and a lawsuit by Vanessa Bryant.
A second scandal emerged just a few weeks later when a community member reached out to Malibu Daily News a week after learning Lost Hills deputies responded to sexual assault call from a Pepperdine student in a condominium complex bordering the campus. Deputies arrived on scene, victim shamed her by implying she was potentially drunk or high and imagining the incident. Deputies left without reviewing security camera footage or taking a report. Shortly after being made aware of the incident, Sheriff Alex Villanueva replaced VanderHorck (within 24 hours) and placed then Lieutenant Chuck Becerra as Acting Captain.
STABILITY DURING COVID AND CIVIL UNREST
One month later, the COVID shutdown launched the first of two States of Emergency. In May 2020, shortly after the George Floyd civil unrest and in an effort to create stability for the region with now two States of Emergency in effect, Villanueva bypassed the Captain selection process he put in place when he took office and appointed Becerra Captain of the Lost Hills Station.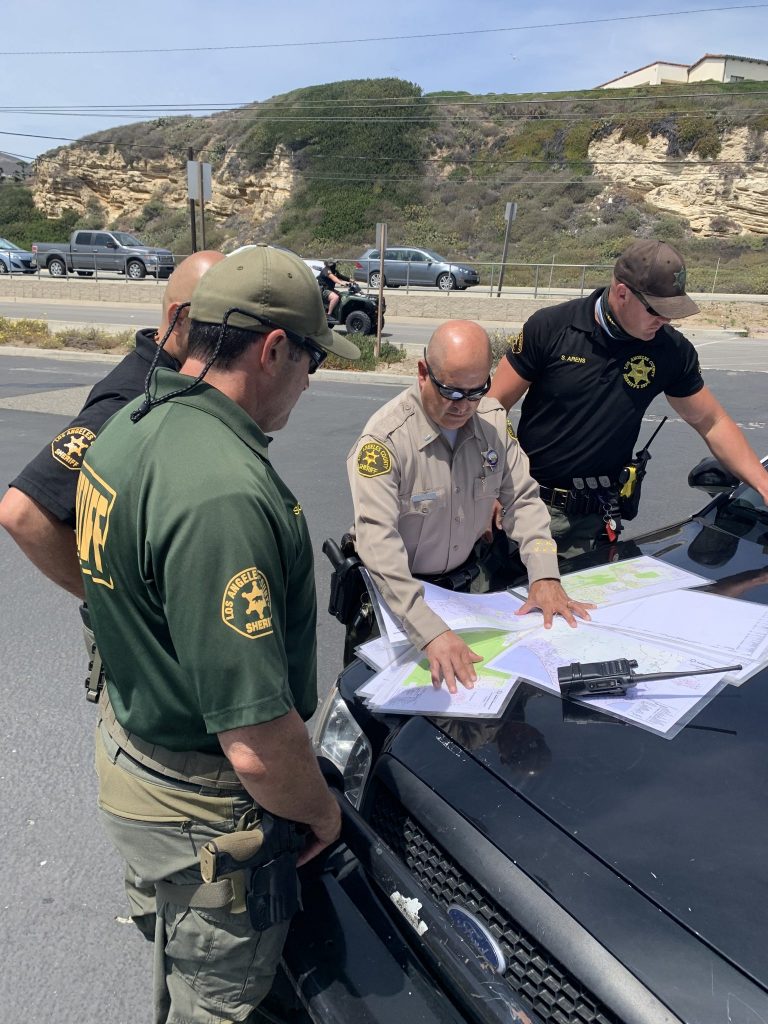 Becerra's command at the station was a turning point and he was committed to emergency and disaster preparedness as well as transparency, engaging city officials, community leaders and local media successfully. A drastic change in social media messaging under Becerra's command went into effect immediately distributing important information to the region in a consistent and timely manner.
POLITICS OVER PUBLIC SAFETY
While the idea of City Managers of LASD contract cities participating in the Captain selection may have seemed like productive process at its inception, it has proven to be poisoned by local officials putting political agendas over public safety.