Since 2018, after experiencing the most devastating natural disaster to hit the area, Malibu's idyllic lifestyle – and the coastline – has changed dramatically.
For most, the area has become almost unrecognizable from the rural coastal gem it once was.
On November 9th, 2018, the Woolsey Fire devastated more than 96,949 acres with over 600 homes lost. Unfortunately, Malibu was in the grips of an overtly corrupt city hall and those burned out lots didn't just pave the way for new construction, it paved the way for greed… and an entirely new community.
At the time, the City of Malibu was under the watchful eye of former disgraced City Manager Reva Feldman who willfully colluded with developers to virtually steal the land from underneath the feet of longtime residents, denying or delaying the necessary permits and the chance to rebuild not only their home, but their entire lives. For many, decades of memories was reduced to ash on that fateful day.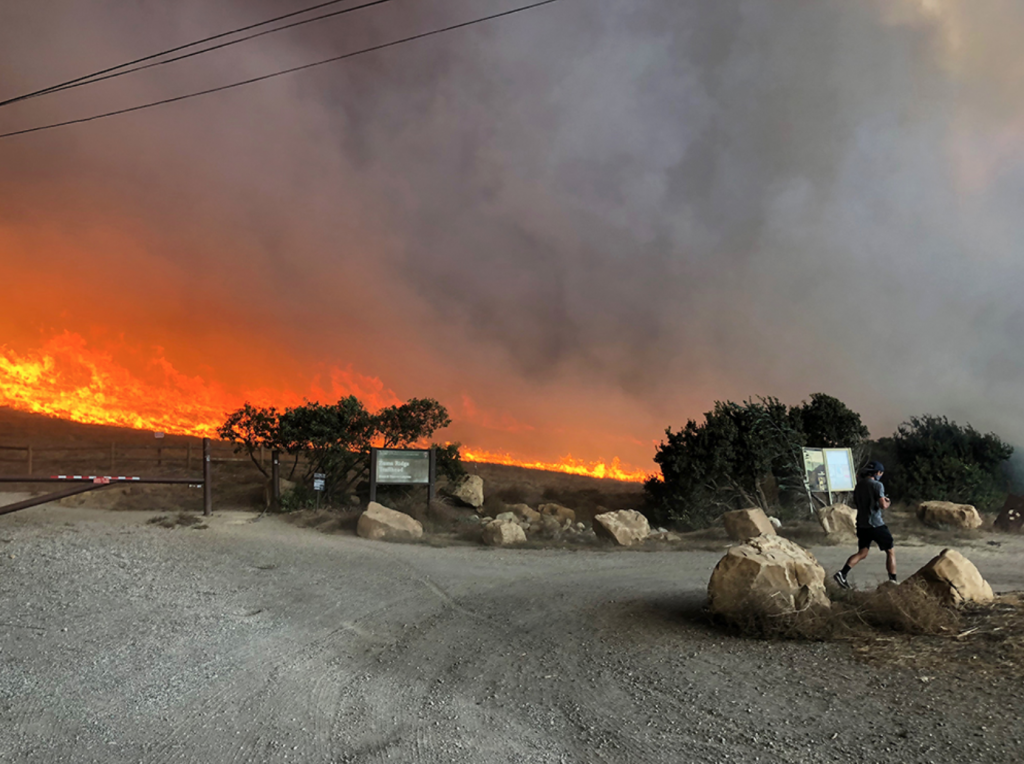 The result of these actions and the never ending revolving door of pro-development council members who campaign on preservation to get elected, then switch gears after swearing in, has changed Malibu to the point where it has lost its remote beach town charm. The very characteristic locals have fought so hard and so long to maintain.
"NOT MY CROWD"
Local retailers who survived Woolsey and remained in the area, faced another devastating blow just a little over a year later. The financially draining COVID-19 pandemic.
As Malibu businesses started to recover from the lockdown, yet another storm was slowly brewing and was about to make landfall.
In 2021, Designer James Perse and his eponymous mega-brand, came down full force behind the scenes to facilitate the exit of Malibu-based retailers out of the spaces they occupied on the City-owned Lumber Yard property.
Perse had already opened his second monstrous project at the Lumber Yard, already in violation of the Formula Retail Ordinance updated in 2018, to prevent this very issue from happening – mega-brand takeover.
The management company willfully side-stepped the ordinance, as did the City planning department, turning a blind eye to the elephant in the room.
Unbeknownst to retailers who occupied the spaces (before being forced to relocate), the mega-rich, self-described "aesthetic junkie" has been quietly branching out with his eye on expanding his Perse playground in the Lumber Yard for quite some time.
Now, Perse's "quiet"phase is over.
According to sources and witnesses, including members of Perse's own staff, his strong arm tactics to secure virtually the entire property for his own brand promotion is a vanity project and the eclectic mix of small businesses occupying the retail storefronts were "Not my crowd" (his own words).
A QUESTION OF SANITY OR JUST SELFISH…OR BOTH?
Just a google search away were the plans for Perse's brand expansion in the Lumber Yard. The article, published in December of 2019 in LA Magazine, detail Perse's elaborate and broad direction intended for his brand in Malibu – openly ignoring the Formula Retail Ordinance which became effective more than a year before within the city limits:
Next summer he (Perse) will oversee an expansion of his space at the Malibu Lumber Yard, creating a brand ecosystem that will include a furnishings-and-apparel store as well as an Eataly-like food hall in miniature, plus pop-up spaces to sell small-batch items like Greycape-branded tequila or etched teak paddleball sets from his sportswear line, Yosemite. 
It's a massive expansion for a usually somewhat under-the-radar fashion figure, which spurs the question: Why now? From his airy office in Marina del Rey, Perse jokes, "I'm running out of time. I am asking myself the same question: Why now? Why am I making myself insane?"
Unfortunately, Perse's sanity is still in question as he continues his brand take-over on the city-owned property, adding more brick and mortar locations and ignoring local building codes and retail ordinances.
Never mind completely disregarding the catastrophic rise in "smash and grab" robberies, which has reached epidemic level targeting luxury brands, making the in-person retail shopping environment increasingly dangerous.
In spite of the overwhelming odds and legalities, Perse is still pushing forward with his plans for the Lumber Yard takeover which includes pushing out locals.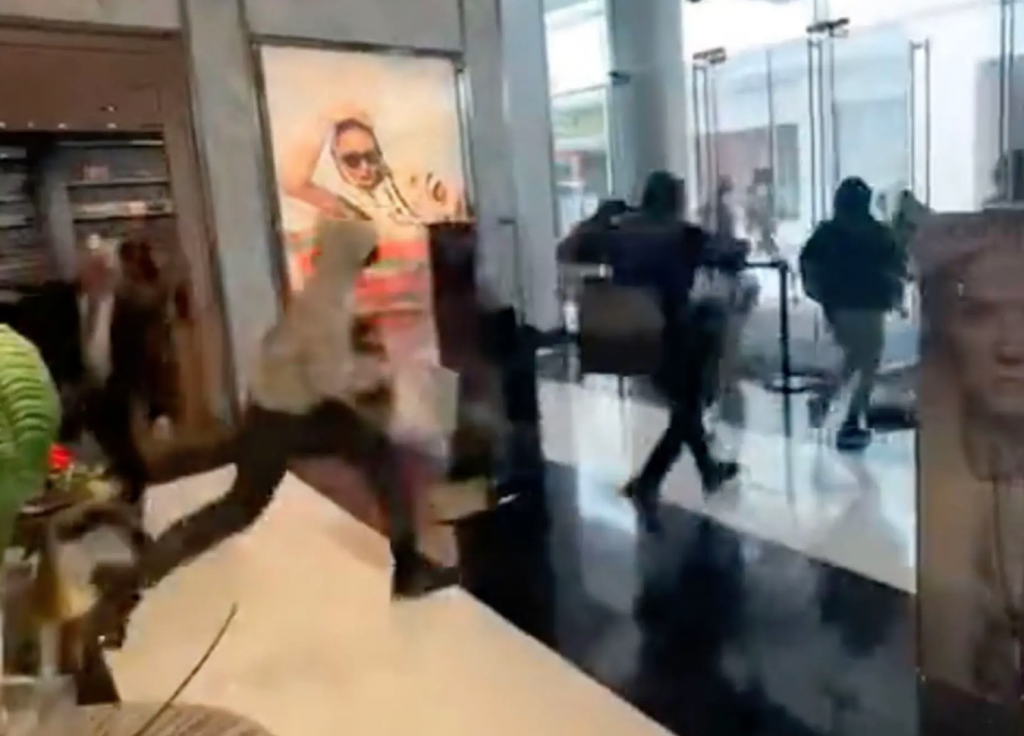 Thieves caught on camera after the smash and grab at Gucci in Century City on July 31st.
CORRUPTION AND INCOMPETENCE
So how did the City staff, whose job it is to ensure the management company overseeing their assets, specifically the Lumber Yard, is following City Ordinances, allow these flagrant violations to slip through the crack… for years?
The answer is simple. Corruption and total incompetence at City Hall.
At the time, Malibu was under the destructive power of disgraced former city manager Reva Feldman, wielding her power without any regard for the laws and  ordinances put in place to protect Malibu's rural character, voted for by the will of the people.
Feldman was also largely responsible for the complete shut down of emergency supplies and aid for residents during, and after, the Woolsey Fire.
In fact, Feldman was such a tyrant and a bully, multiple community efforts were put in play to get her out.
In 2020, the community voted in council members Bruce Silverstein and Steve Uhring (the top two vote-getters), who finally succeeded in holding Feldman accountable for her actions – at which time, she managed to back herself into a corner.
Feldman dug a hole so deep for herself, her co-colluders Mikke Pierson, Karen Farrer and Paul Grisanti, could not help her get out (as they have so many times before) and Feldman was finally forced to leave the building – all by her own doing.
Unfortunately, in the last two years, we are learning the cancer at city hall continues to spread with a new crop of pro-development personnel and a pro-development council who secured the pro-development majority on the Malibu Planning Commission. This has pushed the advancement of the destructive, anti-preservation disease to a staggering stage four, with very little chance of survival if the residents don't take action to remedy the depressing path Malibu is on.
OCCUPY AND DENY
Witnesses say Perse is empowered by the property management firm, Washington Prime Group, overseen by the City, specifically Assistant City Manager Joe Toney – who has refused to answer inquiries by multiple City officials regarding the many infractions and failure of the property management to abide by the Formula Retail Ordinance.
Ironically, in its 2020 Press Release announcing the expansion of James Perse's home brand in the Lumber Yard, Washington Prime Group stated the "The long term vision for Malibu Lumber Yard is reflective of the community. Plans have been thoughtfully put together with the Malibu community and existing tenants." – which couldn't be farther from the truth than what was truly in the works behind the scenes.
Then CEO and Director of Washington Prime Group, Lou Conforti, added in that same press release:
"Needless to say, Washington Prime Group is pretty darn pleased to have the flagship James Perse Home locate within Malibu Lumber Yard which is undergoing a renovation of which James had a couple of suggestions and shame on us if we didn't take his advice."
Basically alerting the public – and its owners –  who is in fact running the direction of the Malibu City-owned property (paid for with taxpayer dollars).
As of today, Perse occupies well over 7000 square feet, possibly closer to 8,000 – and growing – which is double the amount allowed by the City retail ordinance.
With just those two locations, Perse is still in violation of the ordinance, which the responsibility for allowing this project to go forward first starts with Washington Prime Group, who openly stated they were welcoming the additional James Perse occupied space – and then on the Malibu City Planning Department who should have stopped this development in its tracks.
Now, Perse has all three of the red circled spaces in the floor plan screenshot below and is in the process of evicting another local tenant with the intention of occupying the entire downstairs, except for celebrity owned Cafe Habana – of course allowed as they are Perse's approved "crowd".
A total of five local retailers have been pushed out by Perse's plans in the last fews years, one by one, without making much noise until the last local tenant finally chose to speak up.
Brian and Shamra Strange opened their Strange Family Vineyards tasting room in the Lumber Yard in 2019, unbeknownst to them was Perse's elaborately laid out plans to virtually swallow up all of the spaces on the first floor of the Lumber Yard.
The Stranges have raised 5 children in Malibu and been active in the community in many ways, raising money for dozens of deserving local charities over the years.
Their treatment by the city, which included a 10-month wait to expand a few square feet of their liquor license ( and was only because they were being forced to move upstairs to make room for Perse's brand-expansion on the first level) and subsequently Washington Prime Group snatching the lease from them after they signed it, is a jaw-dropping turn of events and a major slap in the face – to local retailers AND  the entire community who voted for this ordinance to protect small businesses like Strange Family Vineyards.
Shamra Strange gave this quote exclusively to Malibu Daily News:
"We opened our Tasting Room at the Lumberyard  four years ago. It was a great success. It felt like the Lumber Yard was actually being utilized as envisioned by the city, a place for local business owners to serve our local community. Unfortunately, we watched as five other local businesses were kicked out. James Perse took over all of their spaces.  After over 2 years of negotiations with Washington Prime for a new space upstairs, receiving approval from the city after a 10 month wait and signing the lease. Washington Prime then reneged on the deal and gave us 30 days notice claiming they have "changed direction".  We understand James is now taking over our current space as well. " 
The management of the Lumber Yard has spiraled out of control with Perse basically assuming "ownership" of city-owned property which was witnessed by tenants before they were "evicted" to make way for Perse's brand expansion.
According to sources, Perse allegedly regularly instructed his staff (who openly fear his wrath) to move Lumber Yard common-area furniture away from retailers who pay for the common-area seating (Perse was commissioned to design the furniture for the courtyard but does not own it) in an effort to inconvenience anyone who doesn't fit the Perse persona (wealthy, with a clean sense of style). Witnesses have seen Perse eyeing visitors, shaking his head in a degrading manner.
His dominance and sense of entitlement has been overwhelming reaching far beyond his own projects spilling into areas he does not legally have the right to oversee –  aesthetically or otherwise – greatly affecting other retailers, their business and the consumers shopping and enjoying the Lumber Yard experience.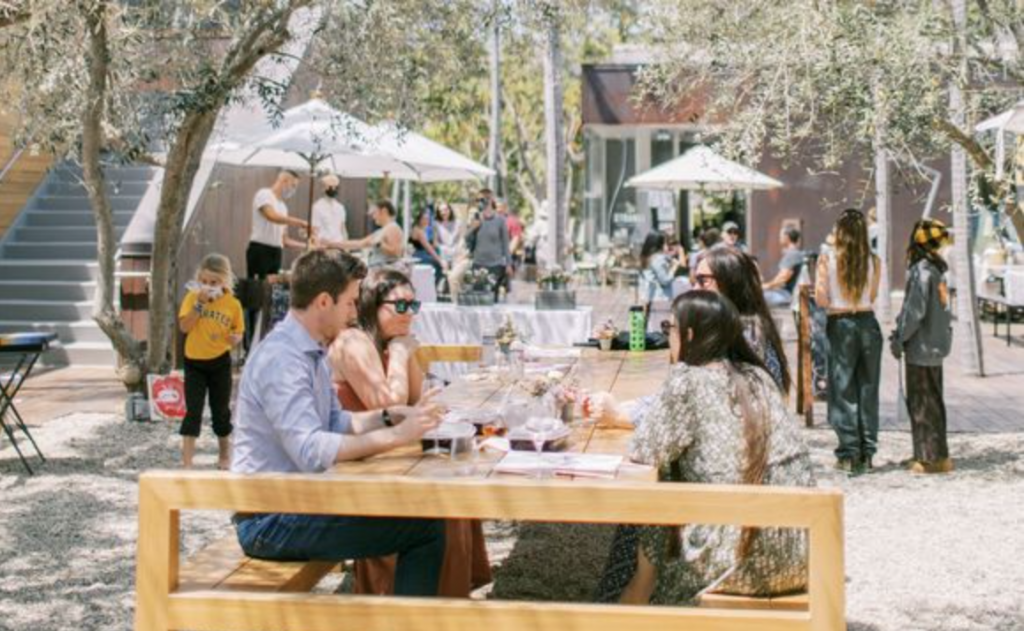 Although we're at the 24th hour and long past helping local retailers who were displaced by Perse, it is urgent the city to regain control of the Lumber Yard and restore it to the property's intended use.
Council member Steve Uhring addressed the issue at Monday night's City Council meeting saying the city-owned Lumber Yard should be the "poster child" for following city regulations, when in fact, it is the opposite, and he asked the City to look into the matter immediately.
This is a developing story.