There is no question that public integrity is a huge issue here in Los Angeles with the endless, on-going allegations of public corruption by L.A. Politicians circulating, some of which we thought to be "untouchable",  yet ultimately leading to multiple local and federal convictions for fraud, waste and abuse and pay-to-play among other illegal activities – and with that, jail time.
The theme continues with newly elected L.A. Mayor Karen Bass potentially importing yet another candidate for corruption conviction, to run one of the busiest airports in the world.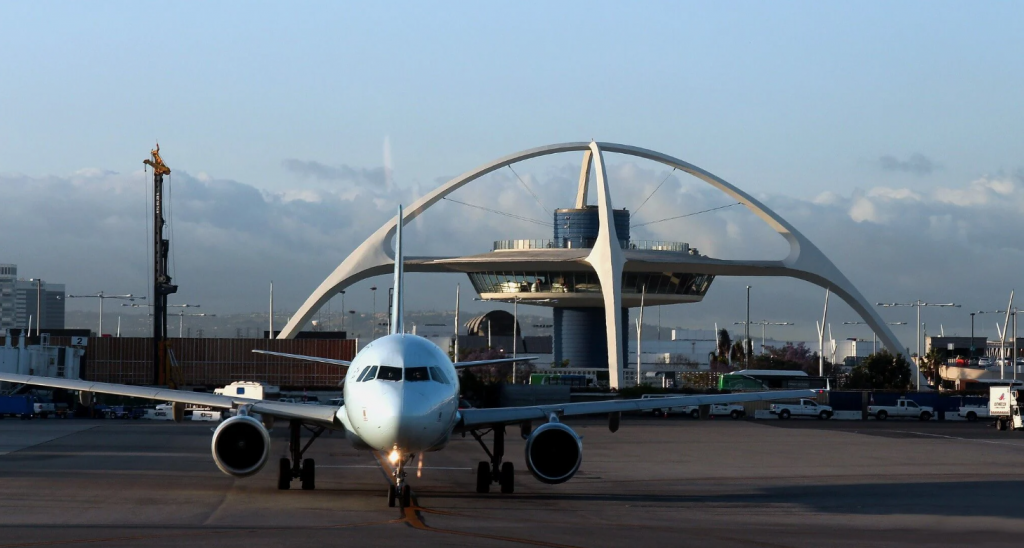 The Current Report confirmed via several sources the rumors that Mayor Karen Bass has been heavily considering hiring former Biden FAA nominee Phillip Washington, who withdrew his nomination to head the agency, after intense scrutiny by the Senate for his lack of aviation experience, to oversee operations for LAX.
During the senate hearings, Ranking Senator of Science, Commerce & Transportation, Ted Cruz, grilled Washington regarding his involvement in the criminal investigation for a pay-to-play no-bid contract scheme with Peace Over Violence CEO Patti Giggans and her longtime friend former L.A. County Supervisor Sheila Kuehl, that is confirmed to be an active investigation by the California Attorney General's office.
And now, The Current Report confirmed Friday, the criminal investigation involving the California Attorney General Rob Bonta's office, who oversees California Department of Justice, are actively interviewing witnesses.
CADRE OF CORRUPTION
During the L.A. Mayor race, the White House was especially vocal of their support for Bass, with multiple, in your face, unbiased moves to strong arm Bass into the position to run the second largest city in the U.S. (after losing her bid for Senate).
In an on-going theme of turning a blind eye to any and all illegal activities by their political allies, the White House openly ignored the scrutiny Bass faced related to her involvement with corruption at USC.
Last year, The LA Times reported that Bass was awarded a scholarship to USC's social work school without having directly applied and that the scholarship, valued at $95,000, which had drawn her into a federal corruption case involving the school's former dean, Marilyn Flynn.
Flynn has since pleaded guilty to charges related to Public Corruption and Bass's "long-time friend" and political ally Mark Ridley Thomas was recently convicted on 7 counts related to public corruption related to his interactions with Flynn.
And now, despite the public humiliation Washington suffered at the Senate hearings with his involvement with the on-going criminal investigation by the California Attorney General's office and the Department of Justice, it looks like the failed attempt to put Washington in a powerful DC position will now make its way back to L.A., as did Bass did after leaving her Senate seat to run for LA Mayor (rumor has it the planned mayoral run and high-profile support from the White House was a consolation prize of sorts after losing VP consideration to Kamala Harris).
On September 16th, 2022, warrants were executed on the home and office of LA County Supervisor and Peace Over Violence Advisory Board Member Shiela Kuehl and BFF Peace Over Violence Executive Director Patti Giggins are currently under investigation by the California DOJ, with former LA Metro CEO Phillip Washington for the misuse of what is believed to be millions in taxpayer funds.
The investigation was initiated by the Los Angeles County Sheriff's Department under former Sheriff Alex Villanueva. However, given the high-profile, contentious relationship between Villanueva and the Board of Supervisors, the Sheriff recused himself to allow UnderSheriff Murakami to oversee the investigation which spanned almost three years resulting in the raids just weeks after President Biden nominated Washington to head the FAA.
Although the story of the raids was of national importance given Washington's nomination and being named in the warrants, The Current Report was the only publication present at LA Metro the morning of the raids when the LA County Sheriff's deputies entered LA Metro Headquarters to seize documents and evidence associated with the Pay-to-Play no-bid contracts between LA Metro and Peace Over Violence.
Despite Peace Over Violence CEO Patti Giggan's involvement in the criminal investigation initiated by the Sheriff's Department, now in the hands of the California Attorney General and the Department of Justice, she continues to serve as commissioner on the Citizens Oversight Commission which oversees the actions of the Sheriff's Department.
The commission and Inspector General Max Huntsman overlook the obvious conflict of interest (although he did give me some personal insight off record – which I retracted as a courtesy – result is still the same) allowing Giggans to have a voice in accountability, policy and procedure with the Department.

Sheriff Robert Luna, who won the 2022 election beating incumbent Alex Villanueva, has consistently steered clear of ALL controversy – regardless of its direct impact on department personnel.
On July 17, 2023, Mike Johnston will be sworn in as the new Mayor of Denver and may opt to appoint a new CEO of Denver International Airport and Washington, who for all intents and purposes given the national exposure for his involvement with alleged corruption, fraud, discrimination and more, will instantly become one of the most unhireable CEO's in America.
However, not surprisingly, Washington is rumored to be held in high regard with LA Mayor Karen Bass – who may just be his saving grace.
A LinkedIn post showing Washington hosting a fundraiser for Bass' Mayor Campaign with LA City Council Member Marqueece Harris-Dawson in Denver has fueled the rumors that Washington may make a return to California.
More concerning is that the "Fundraiser" was co-hosted by Mark Falcone who is in the process of developing the Fourth and Central 2 billion dollar development in the Los Angeles Art District. What is striking is that despite clear evidence of Washington and Falcone hosted the event there is no record of monetary or non-monetary contributions to Bass on the LA City Ethics page from Falcone, Washington, or Continuum Partners.
TICK TOCK
LA Mayor Karen Bass's willingness to associate with less than-honest people like Marilyn Flynn and Mark Ridley Thomas and her close ties to the White House may be a ripe opportunity for Phillip Washington to run LAX as a consolation prize to losing the position to head the FAA even while under criminal investigation by the California Attorney General's office and the  Department of Justice.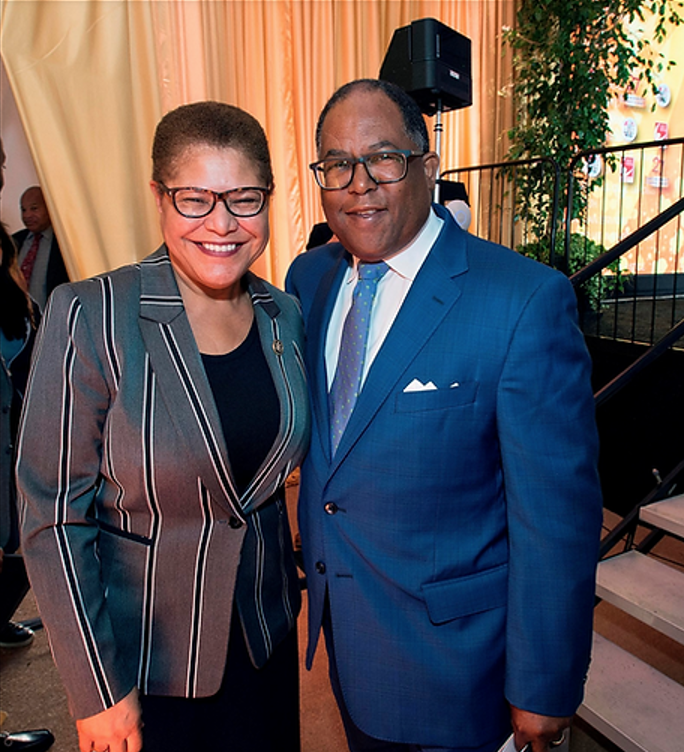 According to Adam Loew, a political strategist best known as one of the nation's experts in public corruption who was instrumental in the pressure Washington received during the Senate hearings leading to the withdrawal of his nomination, "I believe it is just a matter of time before we see the California Department of Justice and California Attorney General Rob Bonta make some serious decisions related to allegations of criminal activity by Washington, Kuehl, and Giggans."
As the clock of justice continues to tick loudly (for now), it seems the alarm set to go off on corruption in Los Angeles.
Listen to the audio version of Phillip Washington's Rocky Road the FAA here.