On October 17, 2023 at approximately 8:30 PM, four female Pepperdine students were killed by a speeding motorist on PCH. While details of the crash are still unfolding, the tragic and untimely deaths of the young women has left so many mourning their loss.
It has also brought to light the critical need to improve safety on PCH, one of the most dangerous stretches of highway in the country. This is a need that has eluded officials in the past and now, seems far beyond the capabilities of City and county leaders with the defund and anti-law enforcement sentiment that has lead to alarmingly low levels of personnel available at the Los Angeles County Sheriff's Department.
Personnel levels are so low, Sheriff Robert Luna has informed the Lost Hills Station Captain Jennifer Seetoo to notify Malibu City officials they cannot fulfill the staffing needs at the new Santa Monica College sub-station.
Just three days after the devastating crash that department sources confirm texting and speed were factors, the Malibu Search & Rescue Team, under the command of the Lost Hills Station, was observed proudly and shamelessly pushing an alcohol collaboration for their fundraiser at Malibu Creek State Park. Ironically, the unit is tasked with saving the lives of many involved in alcohol related accidents.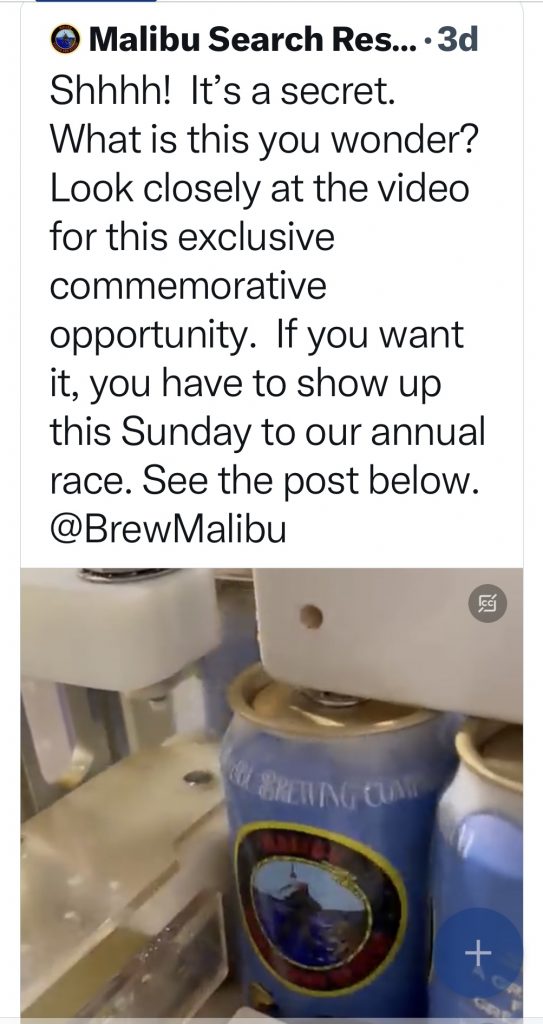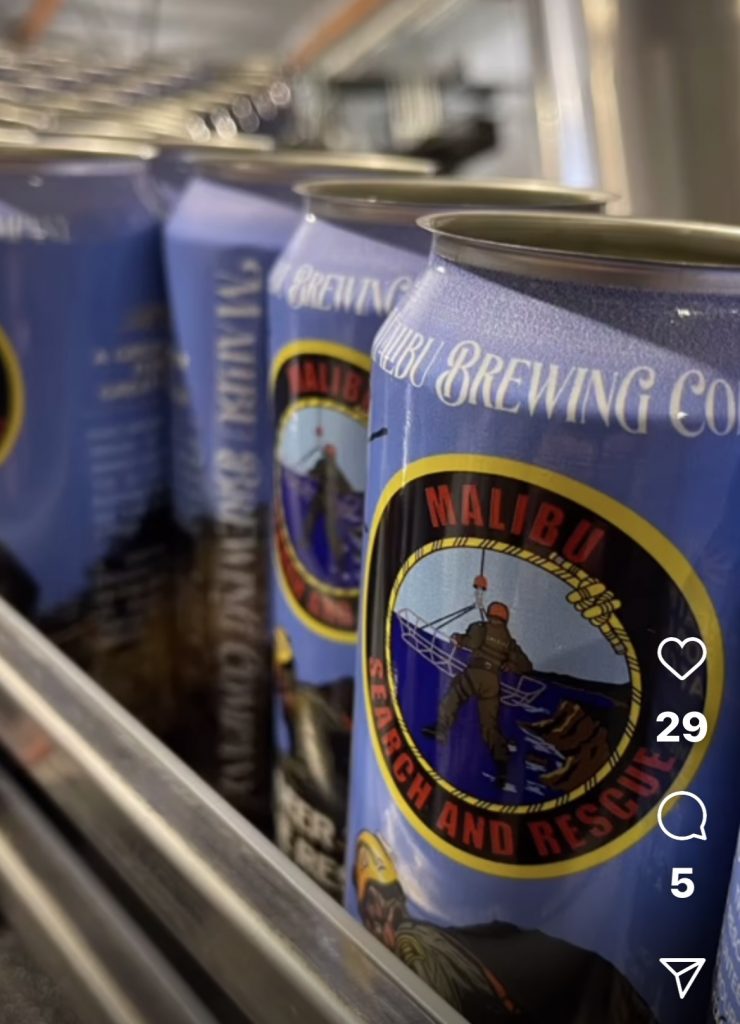 The startling discovery of the posts, not to mention lack of common sense and compassion during this difficult time for Pepperdine students and the community they serve, was brought to the attention of Malibu Daily News who responded to the social media post tagging Sheriff Luna and Board of Supervisor Lyndsey Horvath.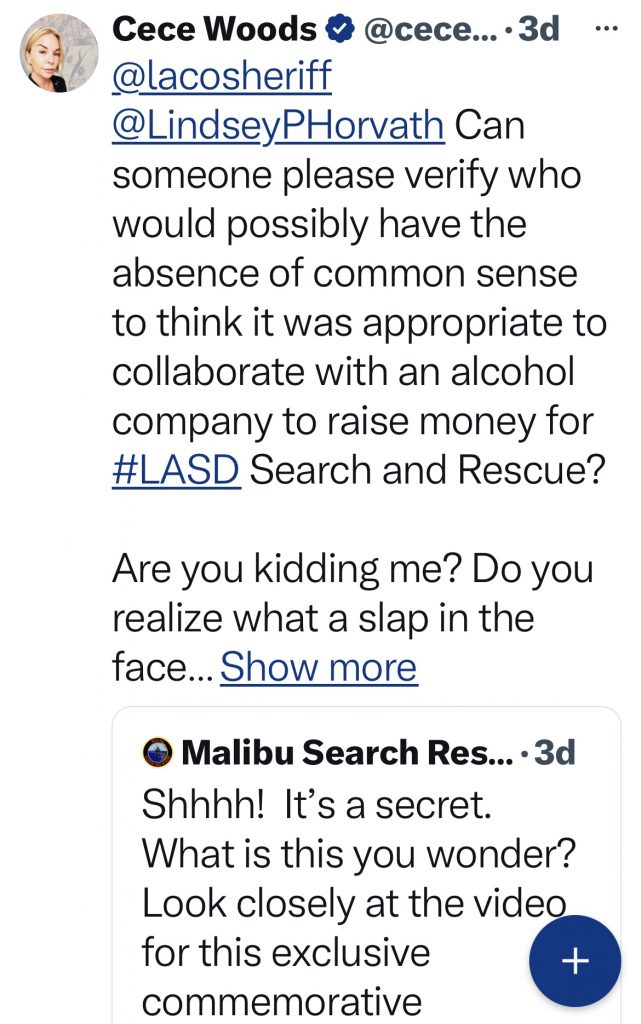 Malibu Daily News followed up with an email to Lost Hills Captain Seetoo, Chief Dennis Kneer, Chief of Staff Jason Skeen and Sheriff Robert Luna.
Somehow, the collaboration, which should have been stopped at the station level, made it to canning process unveiled on social media just days after the quadruple homicide of four young women on PCH.
The fundraising event was for Malibu Search and Rescue (additionally registered as a 501 C3 aside from their affiliation with LASD) and was to include a beer garden at event venue at Malibu Creek State Park.
This would have allowed drivers leaving Malibu Creek State Park to drive intoxicated on Malibu Canyon Road, the scene of many over the side vehicle rescues they respond to. Many of those incidents are Driving While Intoxicated. It is astounding how LASD command staff allowed this collaboration to move forward.
Alcohol and a law enforcement agency is a dangerous cocktail to mix.
A complaint was initiated internally based on the social media post and email sent to Chief Kneer and Sheriff Luna. However, the email I received detailing the complaint was filed, appeared to deflect responsibility from LASD.
While Malibu SAR is a registered 501 C3, the team is made up of reserves and civilian volunteers who are paid uniform personnel with employee numbers and an LASD email, reporting to Lost Hills station Captain Jennifer Seetoo. Any and all legal responsibiltiy for Malibu Search & Rescue falls equally on the Los Angeles County Sheriff's Department and Malibu Search & Rescue's 501 C3.
The social media posts have since been amended or deleted. But no responsibility has been assumed by LASD or Malibu Search and Rescue for the insensitivity and lack of foresight of such a collaboration and it's effect on the family of loved ones who were killed in alcohol related accidents.
When Malibu Mayor Steve Uhring was made aware of the collaboration he gave Malibu Daily News this exclusive quote:
"If it looks bad, it probably is bad… bad visual… it's a bad visual. The City funds Malibu Search and Rescue with some of our general grant funds every year. How they got involved with a beer company, who thought that was a good idea and why they are following that path, I have no idea but I will follow up and try to find out."
The mayor addresses the collaboration in his own words starting at minute 30:35.
This is a developing story.