Today, Lost Hills Station Captain Becerra hosted leaders from law enforcement agencies from a 30 mile radius at Pepperdine Univer is hosting with his counterparts, Captains, Detective Lt. at Pepperdine University to discuss preparation for a potential uptick in crime now that COVID mandates have relaxed and the economy is gearing up for a full scale re-opening by June 15th.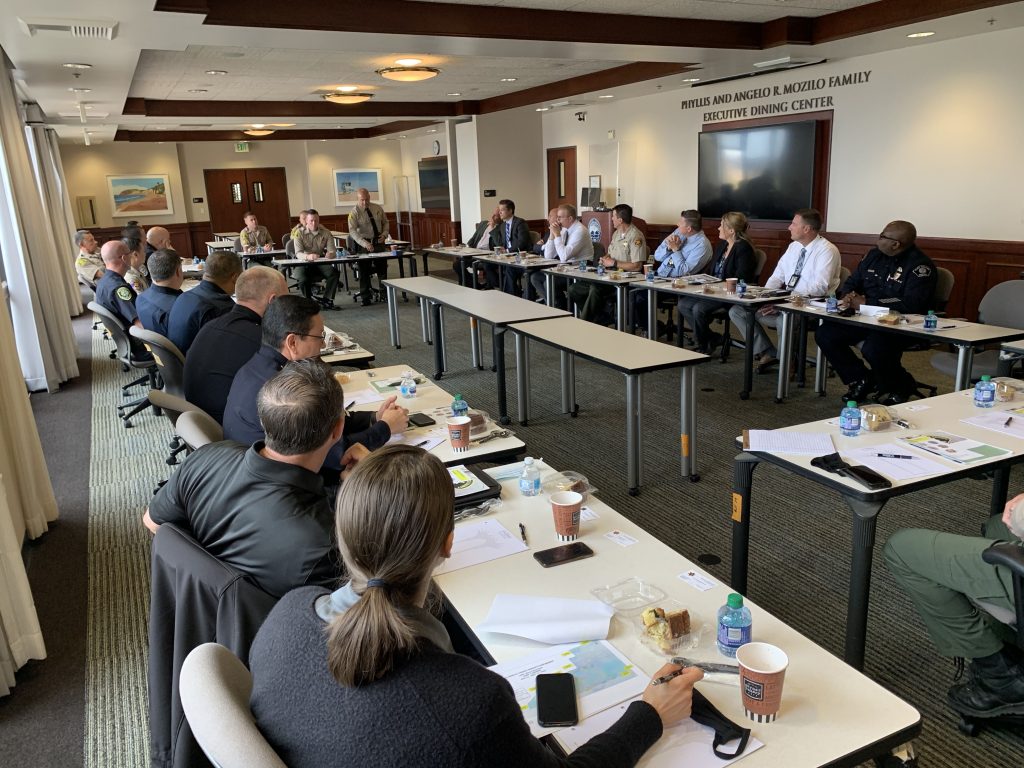 The quarterly meeting of commanding officers from neighboring counties was originally the brainchild of Jim Fryhoff, Chief of Police for Ventura. This meeting, the first of its kind for this region, was the result of Captain Becerra reaching out to Chief Fryhoff to express the importance of involving more members of law enforcement in L.A. County, therefore bringing the meeting to the more centrally located Pepperdine University.
Members from LAPD, Simi Valley Police, Ventura County  Sheriff and CHP were in attendance today to discuss crime statistics, crime analysis and general overviews of their Area of Operation.
Sheriff Alex Villanueva promoted Becerra permanently to the Captain position last year making big changes after multiple scandals, including the dissemination of the Kobe Bryant crash site photos and the station's failure to issue a public safety alert after the sexual assault of a Pepperdine student.
Both of these high-profile cases made headlines leading to the demotion and transfer of former Captain Matthew Vander Horck.
In fall of 2019, after the station failed to distribute key public safety information to the are during the Wendy Fire and Saddleridge fires, the first wildfire season after the devastating Woolsey Fire, Villanueva required the station to undergo extensive social media training which has resulted in robust messaging output by the station, not only to promote transparency, but to provide the highest level of public safety.
Becerra has been committed to Villanueva's community policing and transparency platform, stepping up social media messaging and engagement resulting in a better relationship between the community and the station.